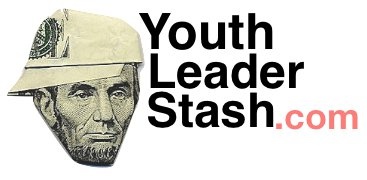 Ok, this may not be hands down the best free resource on the web, but it is pretty amazing. Most of the freebies on the web are put together by web professionals, publishers, and for sure by people who have not done hands on ministry in years. This is not the case with youthLeaderstash.com Chad Swanzy is a creative and passionate youth worker. His stash is not just a collection of games and images gathered from the far reaches of the web, they are his games and images. He may not have originally come up with the game, but he has spruced it up and made it compelling for the digital generation. Everything on this page has been used in an actual ministry context and has worked well enough for him to pass it on to us. How cool is that?
I love when talented people are secure enough in their call to be gracious with the gifts and talents to bless the body of Christ and help those of us who struggle to put together events that are compelling and relevant.
Besides being a fantastic resource for cheep skates like me, he also has a compelling blog. I hope you have a great weekend and are inspired to keep your ministry fresh and creative. And if you don't have a creative bone in your body, I hope you are inspired by somebody else's amazing gifts and abilities to put a little more effort into it. But, no matter what your niche is in the body of Christ, I pray that you would live more fully into the unique gifts and talents that God has blessed you with, and to not just be a consumer of information and ideas, but to also be a contributor.
Happy Friday!